Brand Family
American Garden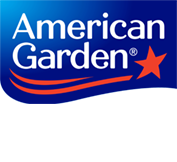 American Garden started over two decades ago with just one product. Today we have over 250 products and can be found in supermarkets, kitchen cabinets and picnic baskets in over 50 countries across the Middle East, Africa, Far East, Asia and Europe.
The world is too exciting to ignore and we're here to share its many flavors with you! Today we may be over 25 years old, but inside we've never felt younger, bolder, and more adventurous.
We have an appetite for life that helps us look to the future, be more innovative and evolve to meet the needs of people like you. With an attitude that encourages you to eat well, live well and try everything.