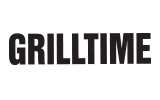 It all started in Bradleyville, Missouri in 1953 when Vester Keeter started the Bradleyville Charcoal Company. For years, The Ozarks had been supplying huge amounts of charcoal to the nation's iron industry.
But after WWII, with the return of thousands of GI's and the explosion of the suburbs, demand for charcoal briquets skyrocketed. Mr. Keeter was happy to meet this need, and in 1959 he built a modern plant near Branson and renamed it the Keeter Charcoal Company.
In 1983 the company changed its name to Royal Oak Enterprises, and "Grill Time Charcoal Briquets"has become one of their famous brands . For many decades "Grill Time"  has supported the environment by annually converting hundreds of millions of pounds of lumber industry waste wood into the highest quality charcoal. The company is committed to sustainability procedures throughout its manufacturing processes. The organization is  the largest US producer of natural lump charcoal, and  proud to be a family owned company, now in its 3rd generation of leadership.