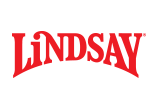 Founded in 1912, Bell-Carter Foods is the largest table olive producer in the U.S. and the second largest in the world. For more than 100 years, Bell-Carter Foods has been bringing fun and flavor to America's kitchen table.
Our Gold Standard seal reflects our relentless obsession with quality, and can be found on every product we make.
This seal is our promise to remove "boring" from our consumers' food vocabulary. We want them to experience the best tasting, highest quality food every time a Lindsay can, jar, or bottle is opened. Our expertise will make every bite more memorable.